Greetings 2022 from Laura Tarantola - Vice Olympic Champion
After her Olympic vice medal in Tokyo, Laura Tarantola took a well-deserved break. She writes to us today to tell us about her renewed training and her next goals. 𝗔𝗠𝗘𝗚 𝗚𝗥𝗢𝗨𝗣 is proud to be a partner and is cheering her on in her next adventures!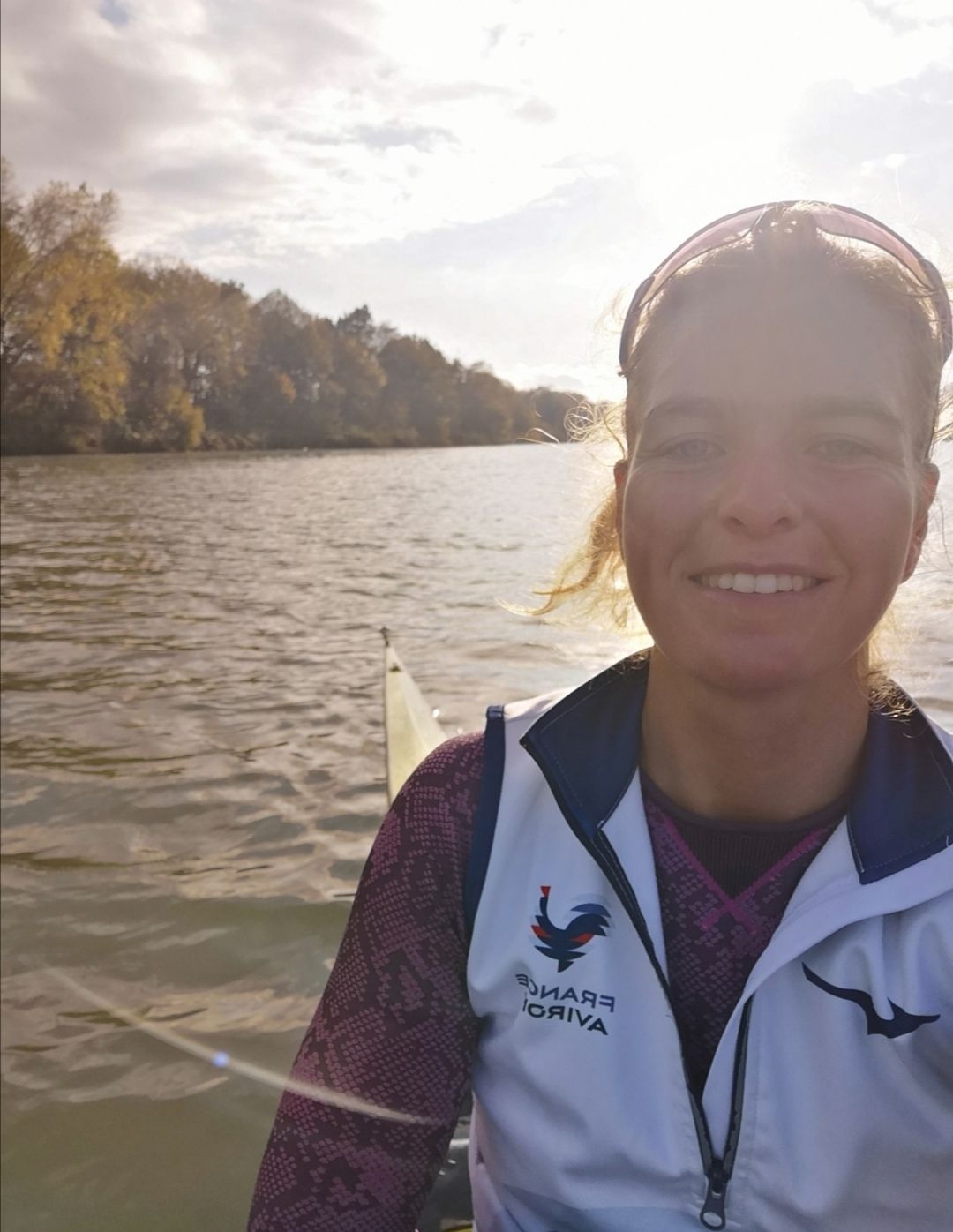 "Hello to the entire Ameg Group team,
First of all, I would like to wish you a very happy 2022!
I can't hide the fact that since this summer, everything has gone very fast. I've had some wonderful experiences and I've been able to enjoy every moment. An Olympic medal doesn't happen every day and I wanted to make sure I had enjoyed it enough before moving on to the second episode. It was such a hard road to get to this point that I wanted to savour the reward as much as possible.
I took a nice break, 4 months without a drop of sweat. When you usually work out 7 days a week, I assure you that it feels strange to do nothing! But it was necessary, to take a breath of fresh air, for the head, but also to rest my body which needed it and which made me feel it with some injuries at the end of this long Olympiad (5 years). When you stop for a long time, you inevitably lose level, but it seemed important to me before setting off again for this new Olympiad. And I don't regret it!
Today I feel fully refreshed and ready to face all the new challenges that will lead me, I hope, to Paris 2024.
And as they say, all good things must come to an end... 😉
It's time to get back to it! We are two and a half years away from the Paris Olympic Games, and training has started again. Progressively from November, then in "intensive" mode since the beginning of January.
So here I am at the French Team training camp in Prémanon, in the Jura, for the first grouping of the year; a physical preparation camp.
On the programme: cross-country skiing, rowing, home-trainer, weight training, sheathing and muscle strengthening.
13 training sessions per week, 28 effective hours. I am served!
It's essential to find the whole group and the collective dynamic to get back on track.
Once back home, the first competition of the year will already be here: The French Indoor Championship, on the rowing machine. It will take place on February 5th. This test will allow me to evaluate my current level and see where I stand.
I hope of course to bring back the title of French Champion 😉 and get closer to my record time.
Then, we will have the French Championships on the water in April, qualifying for the international season.
Another great year to all and see you soon!
Laura "