What will the hospital of the future look like?
At the heart of the healthcare system, hospital facilities are bound to evolve with time, society and, above all, technology. How do we envision the hospital of the future? What can we expect in terms of architecture? How will data management and patients care be handled?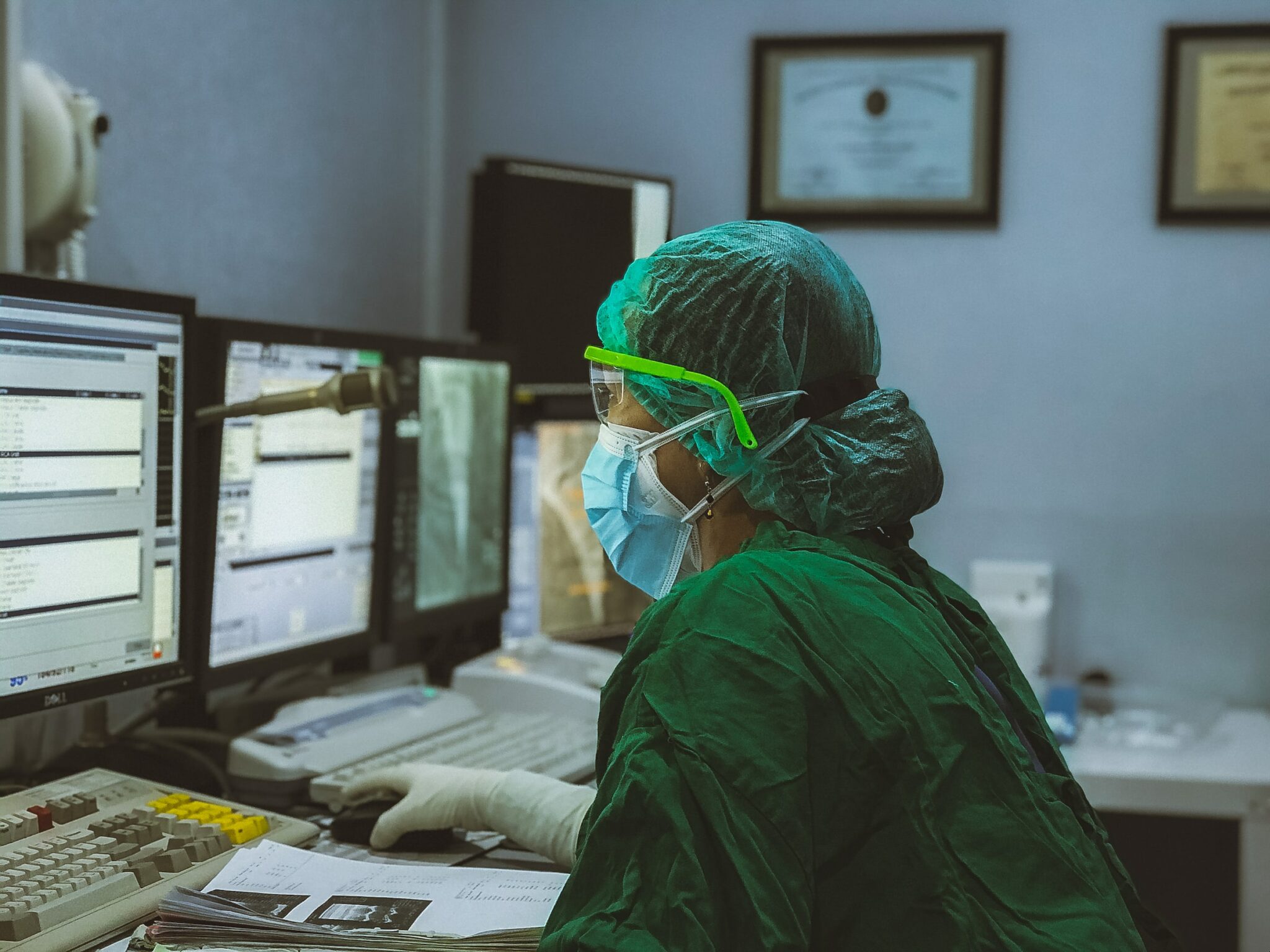 At the heart of the healthcare system, hospital facilitiesare bound to evolve with time, society and especially technology. The COVID-19 health crisis has highlighted some of the limitations of the current model. So how do we envision thehospital of the future ? What can we expect in terms of architecture? How will data management and patients care be handled?
A smart and connected hospital
The healthcare sector isn't escaping fromdigital transition. That's why many people agree that thehospital of tomorrow will be smart and connected, with, among others, the digitization of data and the use of connected rooms. All these developments will, of course, have an impact on the patients quality of care.
A smart hospital aims to improve the fluidity of care paths, with the introduction of new functionalities, thanks to theInternet of Things (or IoT) and artificial intelligence (AI). Organizational processes in institutions will be optimized and automated, with state-of-the-art equipment and IT resources. Hospital staff will have to learn to work and interact with the machine.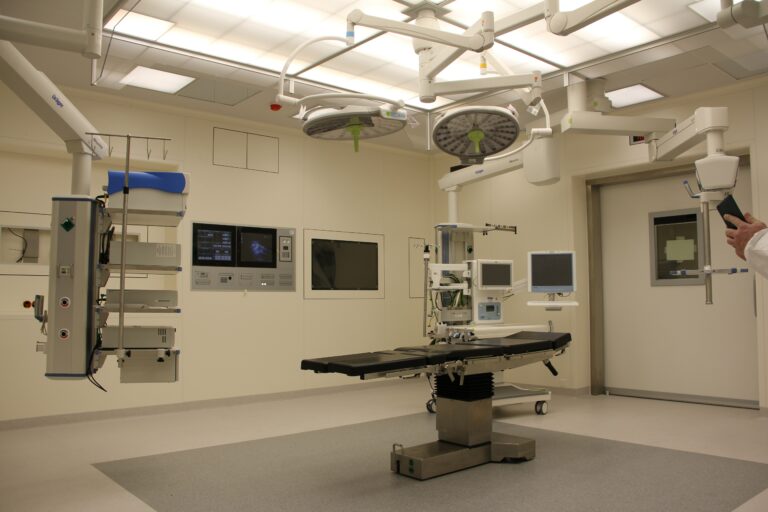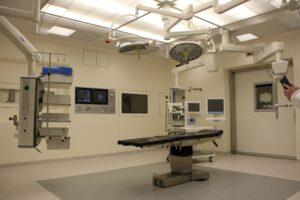 Data digitizing
Soon, hospitalcomputerizationwill involve datastoragewithout quantitative limits, thanks to the Cloud. Accessible in real time, thousands of medical images can be analyzed and compared with each other to help caregivers make diagnoses.
Geolocation of devices
Indoor and outdoor geolocation will also be a valuable tool. Sensors installed on healthcare vehicles and equipment will facilitate their servicing and maintenance. It will also allow them to be located to better manage their availability, facilitate their inventory and optimize the organization and use of available resources.
Importance of sensors
The hospital of the future will benefit from temperature and humidity sensors to optimize the indoor environment and ensure the comfort of patients and staff.
Automated monitoring of refrigerators will ensure that medications are kept at the proper temperature .
Outdoor counting sensors will also be a solution. Placed in the visitors' parking lot, they count incoming and outgoing vehicles, to facilitate the arrival of visitors and their care. Placed in the hospital parking lot, these sensors locate utility vehicles, thus facilitating interventions.
An increase in home care and ambulatory care
Ambulatory and home care will become increasingly important in the coming years, which will impact the workload of hospital doctors.
This is due to major advances in anesthesia and micro-invasive surgery, and to home hospitalization favored by new technologies. Robotics, remote monitoring and digital technology will make it possible to provide home care to the elderly, the disabled or those suffering from chronic diseases.
The hospital of the future will thus be marked by telemedicine, made possible by remote exchanges of information between doctors. This will also have a major impact on homecare services.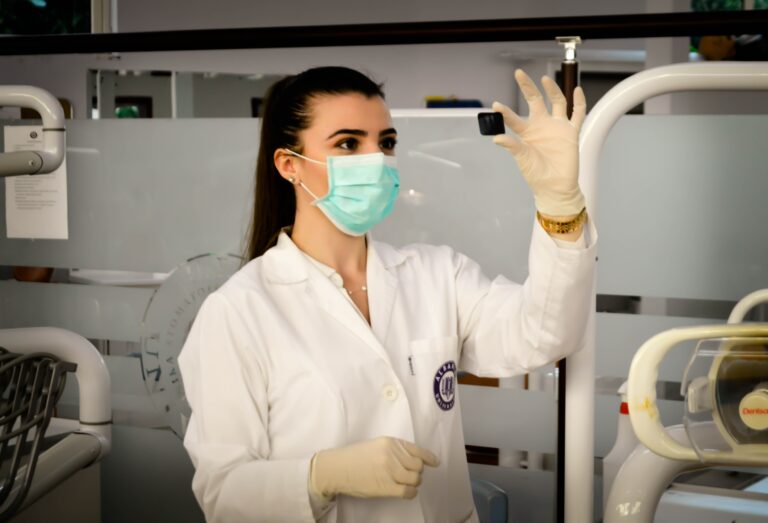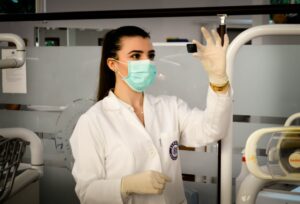 An architecture based on the layer approach
Along with technological developments, the hospitals of the future will also be marked by architectural changes. Called layer approachThey are based on the constellation of services, independent of each other. Each building evolves with its own life cycle and can be transformed independently, according to its needs. This modular design is primarily focused on the well-being of patients .
In concrete terms, the hospital of the future will benefit from a fluid architecture where each building will offer specialized and efficient services. Units will be dedicated to rehabilitation, emergency or maternity. It would be possible, for example, to have a hospital campus where ambulatory care would be taken care of by clinics. The technical services, without direct link with the Support patients, will be located away from the hospital. Structures of a more human scale would thus take care of the patients.
According to the current trend, the hospital of the future is likely to have 100% single rooms. In addition to offering more privacy to patients, these rooms will allow for better infection control.
Hospitals will be located near residences and landscaped with green spaces in a " health city " approach, focusing on the comfort and well-being of patients.
The hospital of the future, what challenges?
The hospital of the future will therefore be evolving, intelligent and connected. Nevertheless, its changes, based essentially on data management and digitization, are creating major challenges.
First, it will be necessary to build bridges between all the actors involved in relation to data management. Secondly, the massive deployment of IoT within hospitals requires a significant initial investment cost.
Finally, one of the most important challenges concerns data protection. Indeed, it will be necessary to set up efficient technologies, but above all reliable and able to ensure the security of computer systems against possible attacks. This is a major issue that can affect the privacy of patients, but also the security of hospitals.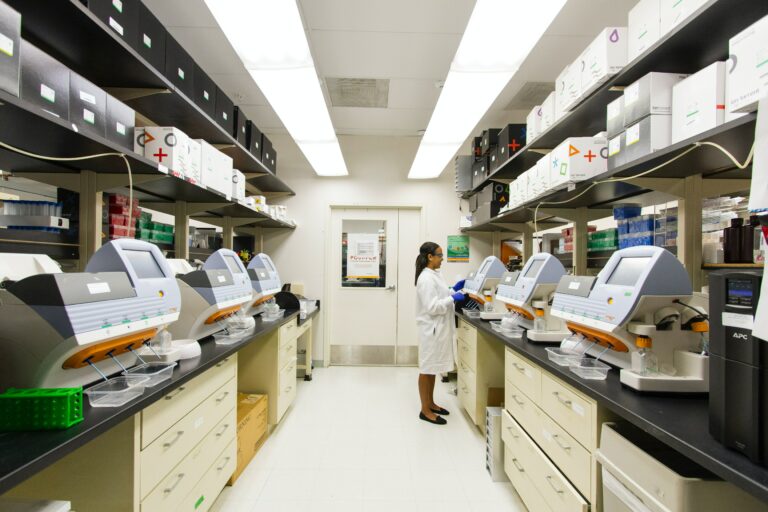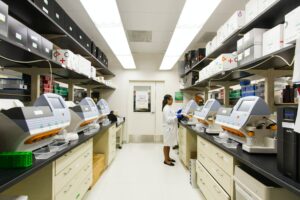 In a nutshell, the hospital and medicine of the future will be strongly influenced by IoT and AI, particularly through the collection, storage and analysis of health data. Hospital architecture will also evolve to be more modular. Changes that will promote ambulatory care and telemedicine. But the biggest challenge that this system will have to face remains the security of patients' personal data which can become very sensitive.
With 40 years of expertise in Healthcare engineering, AMEG Group works at the heart of these challenges. Our teams are here to support you in these transitions and provide you with innovative solutions.