The autonomous mobile robot, a high-tech device for industry
Discover the use and all the benefits of an autonomous mobile robot or AMR, this high-tech tool that has become central to the industry.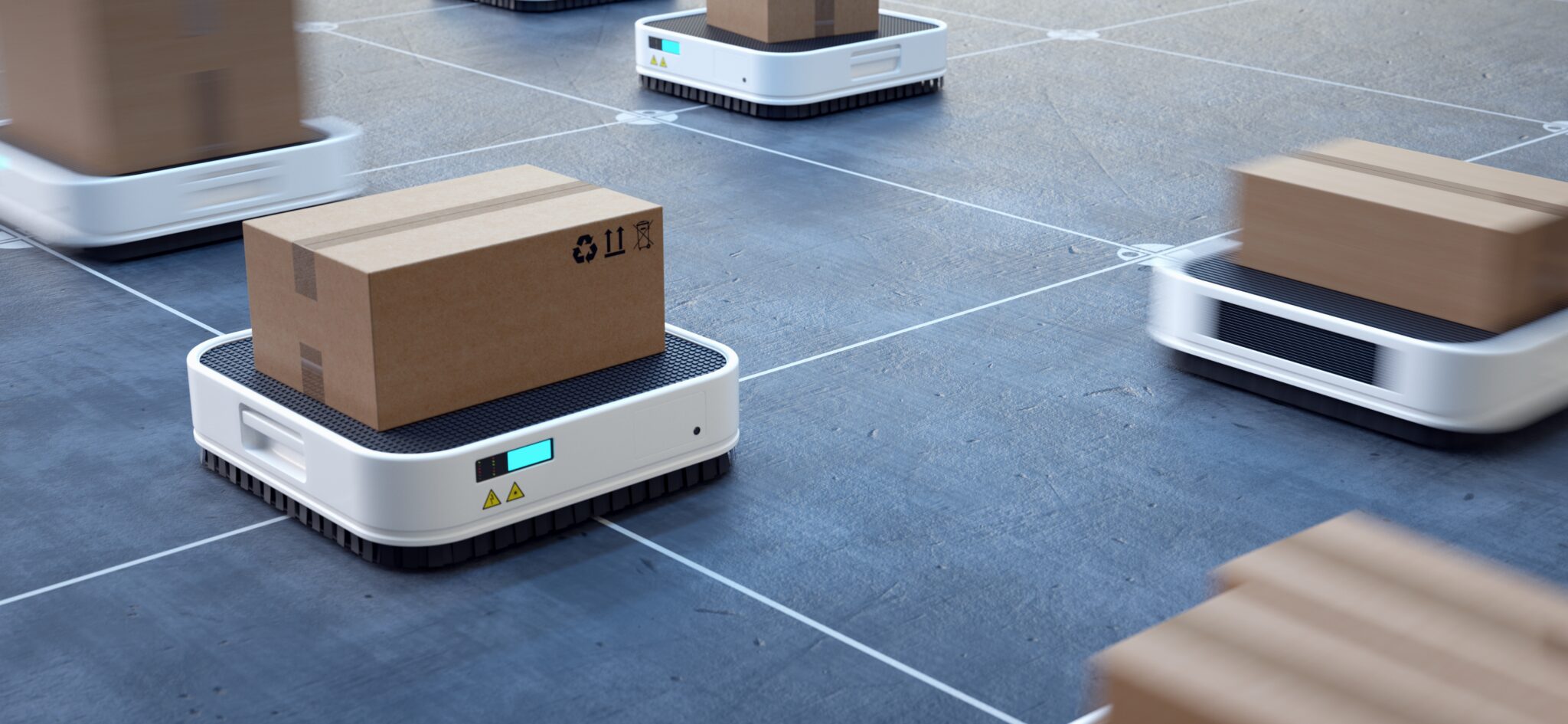 For some time now, the autonomous mobile robot or AMR has become established in many companies. Operating mainly in logistics, but not exclusively, it brings a solution to the various problems encountered by the industries. Thanks to its high technology, it adapts to different needs and infrastructures. What are its benefits and uses? How does it work? Let's take a look at this high-tech breakthrough, its characteristics and its advantages.
Autonomous mobile robot, what is it about?
The autonomous mobile robot (AMR), also known as a turtle shuttle, is a piece of equipment used to transport loads, especially in warehouses. More specifically, it is a very compact cart equipped with a small lift.
It is set up by a computer to follow an established path. Once programmed, it no longer needs anyone to undertake its trajectory. Thanks to a high-tech technology, it works in complete autonomy and adapts perfectly to its environment.
This automatic conveyor is performing in precision and optimization of its routes. It is also exemplary in terms of safety thanks to various peripherals. Indeed, it integrates sensors, a 3D scanner and cameras to avoid collisions and accidents.


How does an AMR perform its tasks?
The AMR must be programmed before its use to know its destinations and manipulations. To carry out its missions, the robot follows the principle of "underload", it manages to support a load that can go up to 1500 kilos and a minimum height of 29 cm. It always moves horizontally, under a load carrier, which is brought and elevated to the final destination. The robot can be connected to several storage and transfer stations.
In what environment should this robot be used?
An autonomous mobile robot has now become indispensable in several sectors of activity. It proves to be very practical in logistics, for an e-commerce for example, in a warehouse and in a production environment.
Although its operation is always similar, its missions vary from one sector to another. Thanks to its flexibility, it is able to operate in a variety of environments, even the most complex ones. It is constantly evolving. The AMR is suitable for any handling job that requires dangerous and repetitive tasks.
An AMR is used in the following companies, among others:
Distribution and warehousing centers: this is undoubtedly one of the sectors where it is most widely used. The robot perfectly performs goods transportation operations;
health facilities to deliver medical equipment or drugs from one department to another. This saves time for care and helps reduce infectious contamination among nurses;
within analytical laboratories to facilitate the distribution of samples to the relevant teams;
manufacturing industries for the transportation of containers;
public institutions, in research and development or at various events;
data centers;
the field of biotechnology;
etc.
The different characteristics of these autonomous mobile robots
Autonomous mobile robots contain artificial intelligence that drives navigation.Simultaneous localization and mapping ( SLAM) algorithms, based on different sensors, allow robots to map out their environments while locating themselves on an established map. It is important to remember that robots operate in real time. For efficient work, an autonomous mobile robot must have several characteristics:
planning of its movements for an optimal journey;
a good localization of its environment to repair a defect of positioning;
programming facilitation and speed of installation;
automatic navigation to avoid obstacles.
Moreover, to ensure perfect autonomy, the robot must integrate key concepts, such as perception, decision and action.
Why use this equipment?
The use of this device is therefore useful for different reasons:
In addition to its practicality, an AMR relieves many workers in their missions, especially if they are repetitive. Its artificial intelligence and its various features facilitate the realization of many tasks;
an autonomous robot saves time. The employee is relieved of handling tasks and can concentrate on more important tasks that a robot cannot do.
it carries a high rate of load that a human could not carry;
It is highly resilient to environmental hazards. The equipment can be adapted in case of relocation or modification of production cells, it is thus flexible thanks to a possible reprogramming at any time;
this device offers practical and turnkey solutions ;
an AMR is operational at all times, 24 hours a day;
compact and agile, these devices take up less space and make fewer errors.
With excellent speed, they perform repetitive tasks such as picking up and placing loads in just a few moments.
These devices are safe because they replace workers on dangerous tasks.
they require a low maintenance cost.
The autonomous mobile robot has multiple advantages. Do you think it could be a solution for your company? With its 40 years of engineering expertise, AMEG Group is able to provide you with innovative solutions and guidance in your organization's structure.