AMEG group in partnership with Théo Poudret
Théo Poudret is showing his ambitions for victory in MTB Trials! He talks to us about the events of this year and his return in 2021.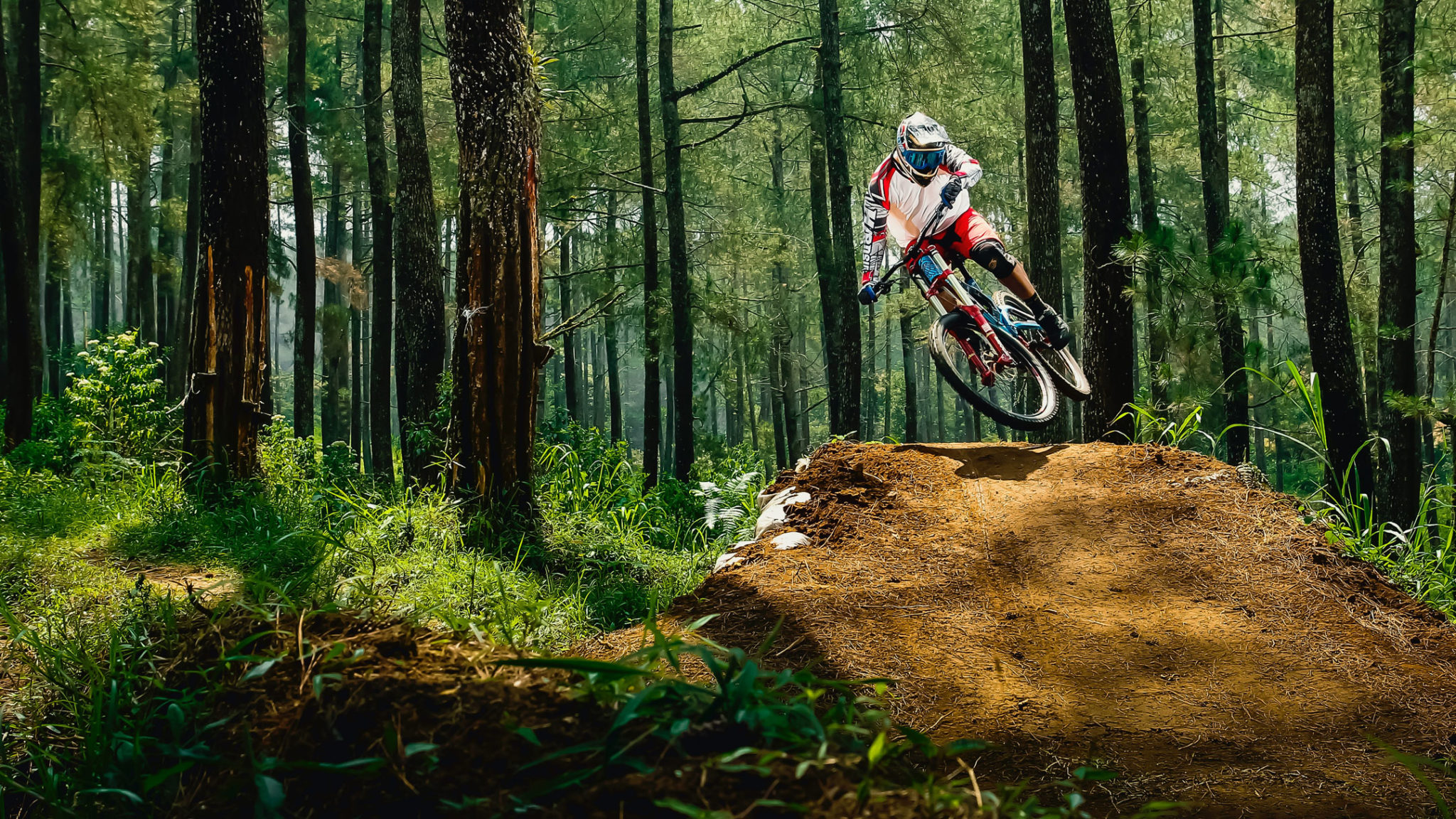 Théo Poudret displays his ambitions for victory in the MTB Trials
He talks to us about the events of this year and looks forward to his return in 2021.
"At the time of writing, I still have a few days of immobilisation of the foot before going through rehabilitation and finally returning to training for a more intense 2021 season.
But first, a quick look back at the events that marked this year:
The 2020 season is looking good for me with the integration of a big factory team (Ozonys bikes), an important and unprecedented help for me to tackle the international season with high performance equipment. At the same time, the work on my training ground in Grenoble is coming to an end: 6000m2 of rocks, concrete nozzles, blocks, trunks, beams...in short, the ideal spot to prepare for the world cup zones with all the variety and versatility that they require.
In March and everything seems to be coming together as it should, a few more hours of "rolling" are needed to be ready and I am planning perfectly for the remaining 4 months before the races open.
This is where things get complicated, at the end of a preparation camp in Spain, we are told that we are being confined. This is an unknown event for all of us and it becomes complicated to manage. We don't know when the season will really start, we don't train like we used to (no weight training tools available and above all it's impossible to get the bike out).
So it's an off month that's going on with a lot of questions, without knowing how to train.
The weeks go by and we start to get used to it, a "maintenance" rhythm is set up, and I salute the enormous work of my trainer and Triomphe Collectif with whom we have been able to make maximum progress.
Afterwards, this time off was a great opportunity to bounce back and prepare other projects such as professional reconversion by starting a job that is usually impossible during competition. Indeed, as part of my reconversion I chose to propose an independent activity allowing me to manage both the pro and the training. So I set up my own private coaching structure for mountain bike riding, trial being the basis of mountain bike riding techniques, it was obvious to bring it to the many mountain bike riders. At the same time, I do mountain bike trials shows all over the world to help people discover this superb discipline. Lastly, I have combined this with my work as a Community Manager to help companies, trial and mountain bike brands in their communication on social networks, which are now an integral part of a company's ecosystem. I am happy to see that today, all these hours on the bike and the experiences that high-level sport has brought me, allow me to have such professional perspectives. Developing a client network is the equivalent of a real competition, you have to know how to adapt, communicate well, invest yourself and believe in it.
The situation improved during the summer but not without consequences: the season is now reduced to only one French championship and we are deprived of the complete international season. The preparation for the French Championships was shortened but I managed to get 10th place in the Elite category and meet my objectives! I am satisfied with this performance even if I know that I can go further.
This place offers me the opportunity to be included in the ministerial lists of high-level sportsmen and women, which is an important distinction in my progress and one I am very proud of.
In September, it is already time to think about closing this season with a training worthy of the period: we have chosen to simulate competitions in training to keep this period in its normal aspect, and keep the rhythm. A lot of work with my mental trainer with whom we are establishing new strategies in the zones which allow me to be more efficient. The confidence is there and the level is rising, which is an extremely satisfying feeling in a preparation!
On October 5th, after a very efficient session, I choose to finish on a "moderately" difficult move, a transfer between 2 rocks. That's when a small mistake happens and I jump backwards to catch myself. A classic situation, we do this 100 times per session, but my foot lands on the rock I came from...
The shock is unmistakable, the pain is there, so we have to do some examinations: fracture aspect on the base of the 1st metatarsal.
At least 3 weeks of immobilization, a cast and a cross on a big month of training and coaching work. It's hard to take in the head, what a year!
But it is out of the question to mope, life only offers us opportunities and I intend to seize them. So I chose to take it in a positive way, it's not a waste of time, on the contrary, I'm discovering what a real wound is.
It is time to rest seriously and plan the preparation to start again from scratch in November, the opportunity to start again on a good basis: something very hard to do when you are in good shape.
This year has been very special, not complicated because it has allowed us to adapt and move forward in other ways, but special because it has been unusual. We have our almost "routine" rhythm and suddenly we have to review everything without knowing where we are really going.
Personally, so far I have only positive experiences with learning, time saved for the future and good moments.
My injury is at an end, I can't wait to find out what's in store for me this winter and for the 2021 season, a real competitive season wouldn't go amiss!
Thank you for reading and a big thank you for the support of AMEG Group.
See you soon for the rest of the adventure! "
Until then, you can continue to follow Théo Poudret on Instagram, Facebook, Linkedin, to know his news.
AMEG Group partner of the association Triomphe Collectif!