AMEG GROUP celebrates its 40th anniversary!
AMEG GROUP has rolled out its red carpet...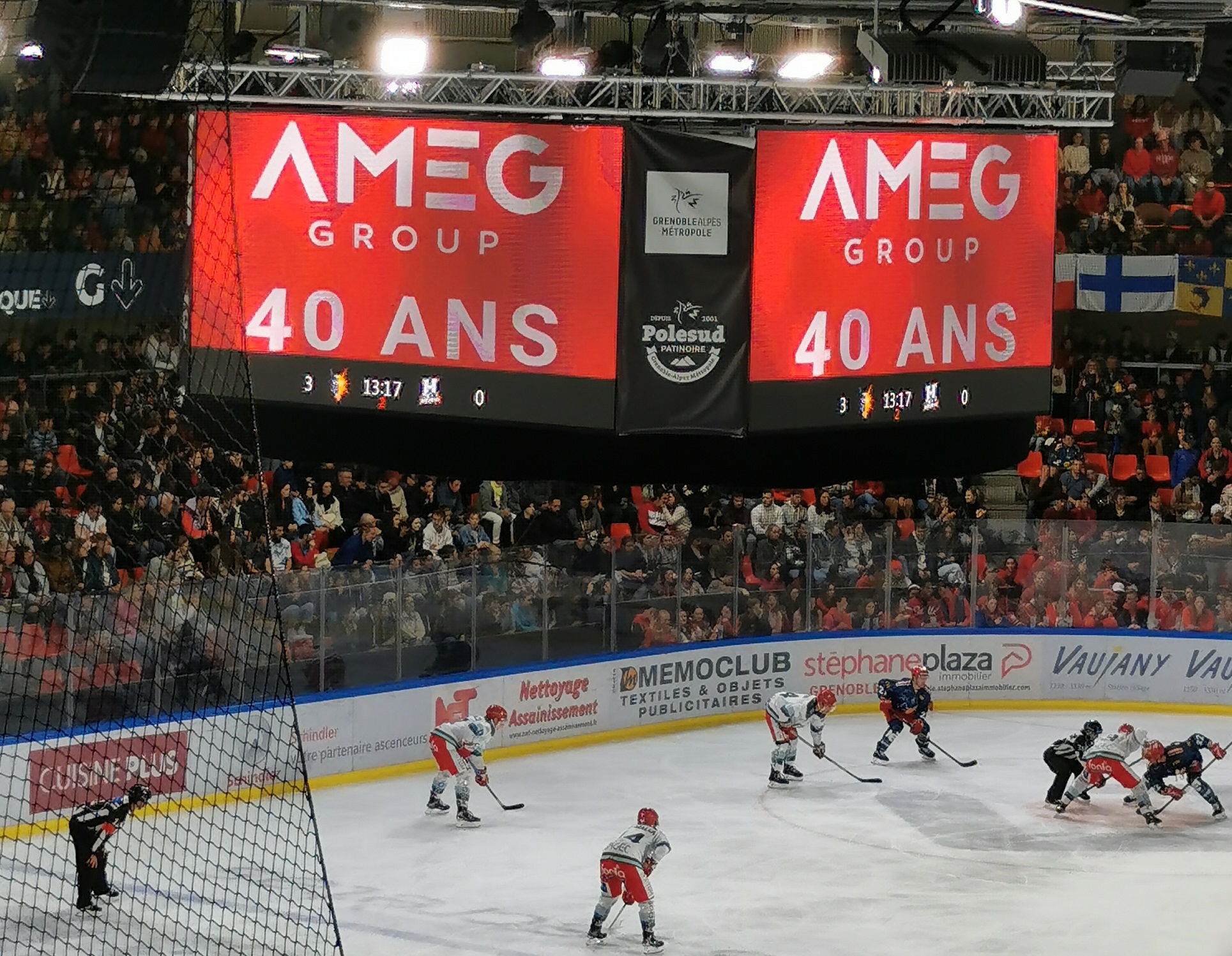 Our company has had the joy of celebrating 40 years of activity and we are proud of it!
40 years of history, 40 years of events to tell...
For this anniversary, we have chosen an event that characterizes the region of our heart, from the very beginning of our company (Grenoble)
This field hockey game of the Brûleurs de Loups against Anglet punctuated and energized our evening.
We would like to thank our clients, our partners for their support and our collaborators without whom the AMEG GROUP adventure could not have been written.
This corporate celebration was an important moment for us. It was a way to :
- Maintain our help and advice with our 40 years of expertise
- To continue our support and commitment as close as possible to you with our 10 agencies in France
This beautiful evening ended with a touch of greed: a large birthday cake in the company's colors.
A beautiful evening, beautiful meetings and reunions... a beautiful story that continues...